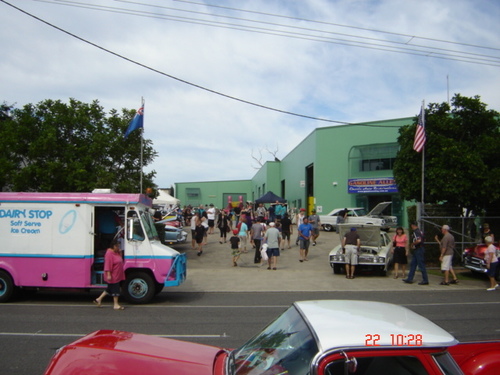 OPEN DAY 22 APRIL 2012
Well it came and went pretty quick. Our 2012 open day was a great success. A big thank you to all those who came out to enjoy a hotter than typical April day. Dave and the Diamond Jacks pumped out some groovy tunes. Jake and Chris had the snags going and the jumping castle was getting thrashed by the kiddies.
All in all a great day. Heaps of cool cars and bikes. The sausage sizzle raised a few hundred bucks for the Childrens Health Foundation. Awesome stuff.
Do it all again next year...........
OPEN DAY 22 APRIL 2012
About John Ambrosi