News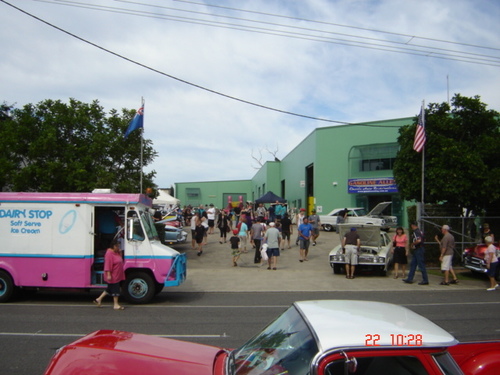 Well it came and went pretty quick. Our 2012 open day was a great success. A big thank you to all those who came out to enjoy a hotter than typical April day. Dave and the Diamond Jacks pumped out some groovy tunes. Jake and Chris had the snags going and the jumping castle was getting thrashed by the kiddies.
All in all a great day. Heaps of cool cars and bikes. The sausage sizzle raised a few hundred bucks for the Childrens Health Foundation. Awesome stuff.
Do it all again next year...........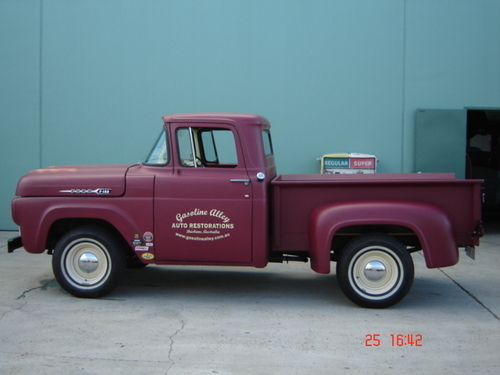 It's on again. Our annual open day is set to fire again on SUNDAY 10TH APRIL. Lots of nice cars on display, some cool tunes from Dave and the band, jumping castle for the kids and plenty of food and drinks set the scene for a nice relaxing day. The local vintage car club will have some of their finest iron on display. We'll have some of these cars on one of our hoists at various times throughout the day. A good opportunity to see how these beauties were put together. We are expecting a few Cadillacs as part of the roll up as well as all the usual suspects. A great opportunity to cruise in and check out some of our services and products on offer. Staff will be on hand to discuss your current or next resto project or import vehicle compliancing. Kicking off at 9am, all welcome with or without a classic car, see you there........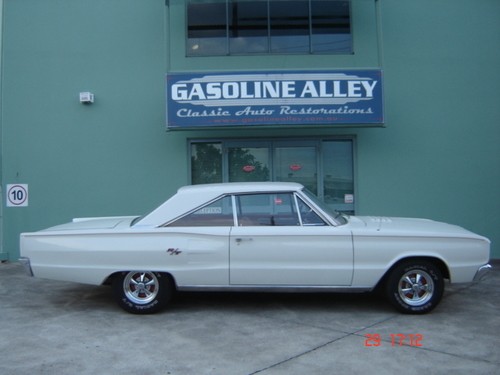 One of our goals at Gasoline Alley is to find and import good solid cars out of the USA. Predominantly Mopar and Ford product is what we are about.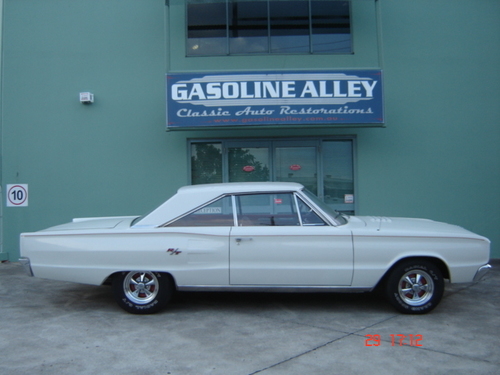 One of our goals at Gasoline Alley is to find and import good solid cars out of the USA. Predominantly Mopar and Ford product is what we are about.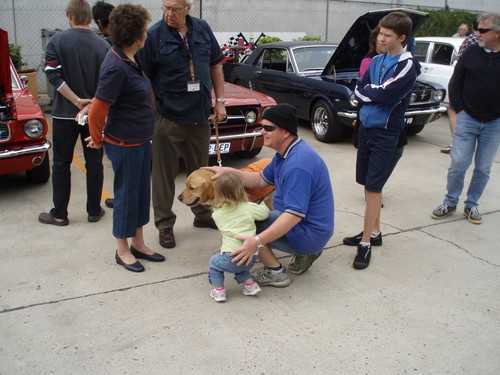 Celebrating 10 years in the restoration industry, GASOLINE ALLEY is holding their annual open day on SUNDAY 16TH MAY. A little earlier this year to try and catch the cooler weather. The day should be heaps of fun with the usual displays and laid back ambience. Another milestone we will be celebrating on the same day is the 50th anniversary of the Ford Falcon.........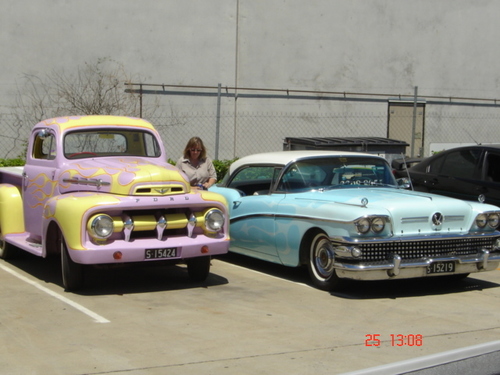 What a superb open day. A storm the previous evening got us worried. However, in typical Qld style the following morning kicked off a scorcher of a day. The cars started to roll up at around 8.30 am. Heaps of Mustangs, Dodges, Chevs as well as good old Aussie classics from early mainline utes to Murrays' fuel 5.0 injected Torana put on a great static display.  A nicely pampered Aston Martin and the odd Peugeot gave the car show a nice continental/British feel. Luckily Madonnas' Benz was at the other end of the grounds or people may have got the wrong idea! Don't mention the war!
Glen and Jake had the barbie fired up early. Cold drinks and snags on a roll kept everybody happy. The good ol' Quick Draw McGraws started cranking out some cool tunes at around 10.00am. In the background Darryl had a crowd gathering as he folded up a lower door skin panel for a Falcon XK. Later in the day the mechanics cranked out some cool tunes of their own with  a fire up of Hughs' Cobra and Johns' Chev powered EK ute. We even dragged out the old BSA shooting star and got her going. Needed a cool drink after that effort.
All in all it was a great day with a huge turnout. A big thankyou to all who attended. Also thankyou to the various clubs who made cars available, notably the Mustang Owners Club of Aust QLD branch, The Northern Districts Rodders and The Asphalt Demons.
Looking forward to next years show. It'll be a biggy celebrating ten years of Gasoline Alley.....stay tuned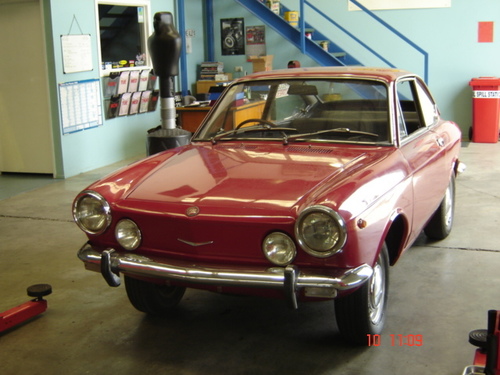 Seeking classic cars, Australian, European and American. If you are looking to offload your pride and joy please call us on 07 3205 3205. We are always looking for these types of vehicles. If you like drop us an email and throw in a few images of the old girl (that's the car)............see STORE page for sale items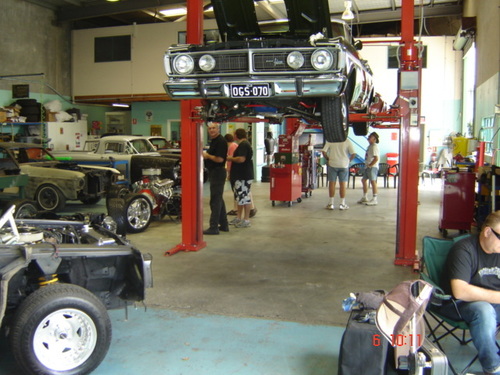 What a scorcher of a day. We scored some great summer weather for our annual open day.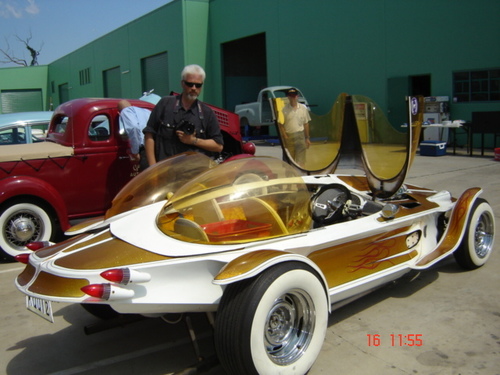 A fine Sunday morning saw the arrival of some pretty kool cars at Gasoline Alley. Les had the barbie fired up pretty early. First in was a cherry 67 Mercury Cougar, followed by a flatty powered 53 Mainline.
Along with the new millennium came the creation of a beaut little mechanical and restoration shop in downtown Brendale, an industrial hub on Brisbane's northside.
Since the early days of opening J&M Mechanical Services, business has steadily grown with the assistance of owners John and Madonna Ambrosi. The business has recently relocated into new larger premises at 1/15 Strathwyn Street.